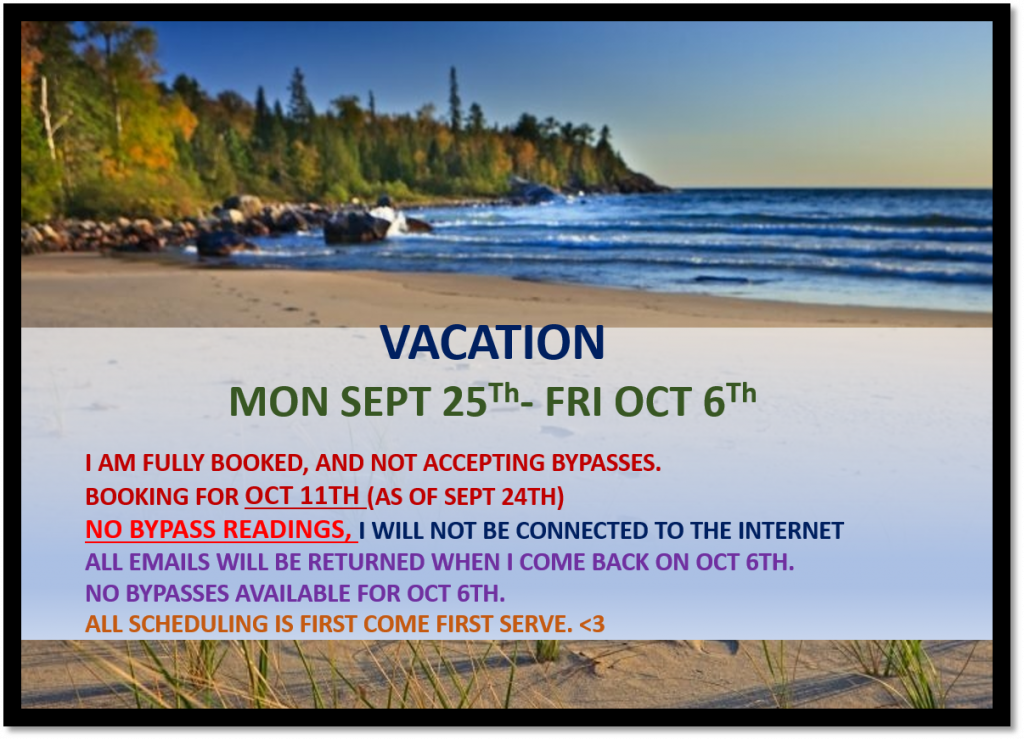 SUBSCRIBE TO MY NEWSLETTER IN THE UPPER CORNER OF THIS LINK FROM A PREVIOUS ISSUE.
http://us13.campaign-archive2.com/?u=8afa177b389666b2c5b711ea4&id=036349a94c&e=[UNIQID]
Welcome to Eternity Readings (formerly Eternity Tarot Readings.) Why the name change? I feel that my business has grown over the years to incorporate more than just tarot. Please take a look around the site!
Why do I do this? I have many of the same problems that you do, I suffer from infertility, had miscarriages, I have health problems, I have been on the same journey that many of you travel, and I know how it feels to have that need for direction and hope.
If you ever feel down, feel like you cannot go further, and cannot do it anymore, Think of the reasoning behind pain. Pain is the one way that we are able to know that we're alive, and this should propel you to change that emotion into the only other emotion that does the same thing, and that is happiness! <3